Agricultural Drones for Sale
Data-driven precision farming is expected to increase global agricultural output $20 billion a year and agricultural drones for sale are expected to play a huge role in this. In spite of several restrictions put in place by the FAA, agriculture drones for sale are increasingly being used by farmers across the developed world, especially in the United States and the United Kingdom. We expect drones to be a common sight above farms in the US and Britain in a few years.
The FAA has done it bit by loosening some of the restrictions on drone flying and issuing special permits to certain companies. Eventually, drones are expected to generate tens of thousands of jobs in agriculture and billions of dollars in revenue.
Let's look at the top agricultural drones for sale that have been the pioneering trendsetters in this potentially huge market.
PrecisionHawk's Lancaster
PrecisionHawk's Lancaster is one of the easiest agriculture drones for sale that is ideal for first time drone flyers. PrecisionHawk offers a free 30 minute online class for farmers and provides hands on training at various locations.
PrecisionHawk's Lancaster comes with sensors such as LIDAR and Hyperspectral imaging as well as the standard thermal, visual and multispectral sensors that you would expect with any agricultural drones for sale.
It comes with a special 'brain' – which is essentially a basic artificial intelligence that sets its own optimal flight path, assesses data from the sensors and detects weather conditions, all in real time.
HoneyComb's AgDrone
The AgDrone is a creation of the Oregon based startup HoneyComb. It presents a comprehensive hardware, software and data storage solution for precision planting. The AgDrone comes with multiple sensors that enable thermal imaging, multispectral and stereoscopic NDVI (or Normalized Difference Vegetation Index).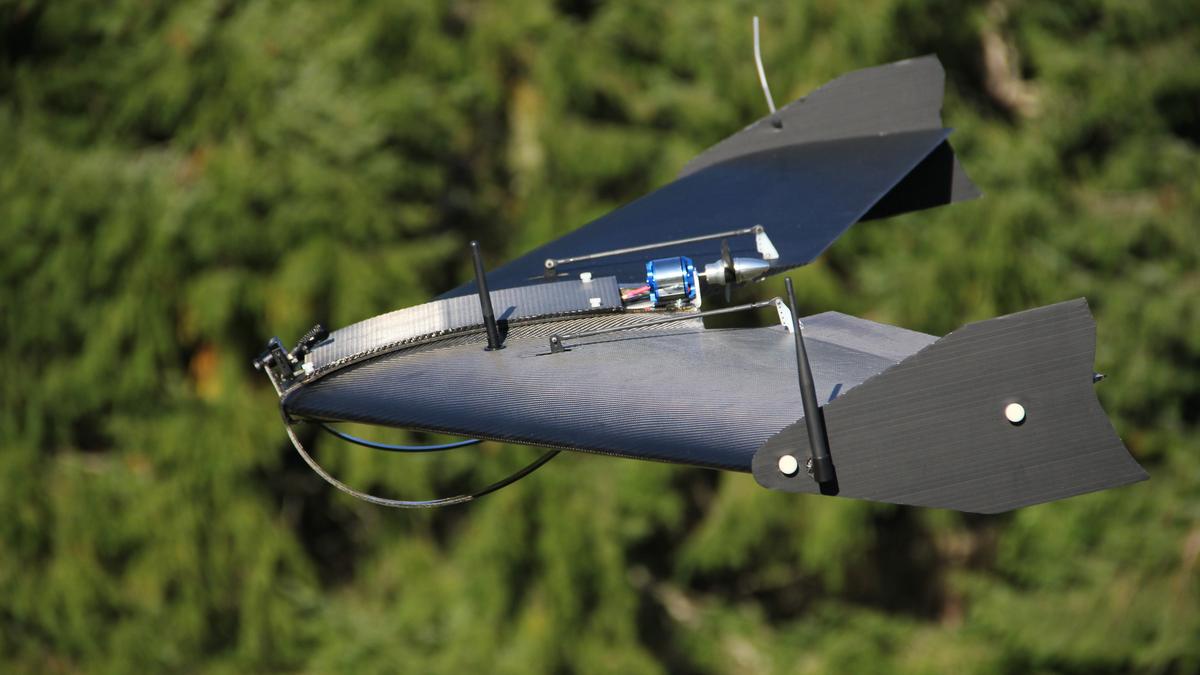 The data collected by the AgDrone is stored on HoneyComb servers and can be read by farmers on their computer, smartphone or tablet. Farmers can plot the route taken by the AgDrone through the tablet that is given to them.
senseFly's eBee Ag
senseFly's eBee Ag is one of the most innovative agriculture drones for sale that comes with an infrared camera and other options that allows farmers to create 3D thermal maps of a field.
senseFly's proprietary eMotion flight planning and control software made especially for PCs and Windows tablets makes it possible for famers to plan and simulate the flight before takeoff and then to monitor it and modify the route while the drone is in the air. eMotion  works well in tandem with Google Earth as well.
Farm Intelligence2's Quad Indago
Farm Intelligence2's Quad Indago is a multi-rotor agricultural drone that comes with the technologically advanced Dual Band Sensor which offers world class near infrared and ultra-HD RGB capabilities.
The Quad Indago is one of the priciest agriculture drones for sale, but it is also one of the most technologically advanced quadcopters out there.
Aerial Technology International's AG550
Aerial Technology International is one of the oldest and most established makers of unmanned aviation vehicles (UAVs) and it has recently stepped into the world of consumer drones as well as agricultural drones.
AG550 is a multi-rotor drone that doesn't have the same high battery life as a fixed-wing model but is more flexible and agile and flies very close to the ground, which allows it to map the fields better. Aerial Technology International also offers free consultancy to farmers on using the AG550 to optimize crop production.
I wish you all the best, and remember that if you have any questions or comments you can post them in the comments section at the bottom of any blog post. It's great to hear from you.
Kind regards,
Emanuel
Founder of All Best Drones
www.allbestdrones.com
Share This: