So if you have never flown a drone before, but are excited by everything that you've heard about them, and want to get started right away, which is the best drone to learn how to fly? Well, there are many quality drones out there that are very much beginner friendly, so it's hard to pick on just one. So, we have picked four drones that are affordable, have all the features that a beginner would want and are easy to fly. Let's find out more about them.
DJI Phantom 3 Standard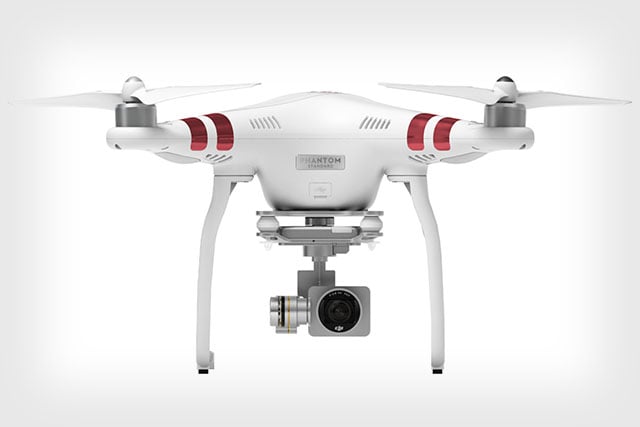 No, the DJI Phantom 3 Standard is not the cheapest drone out there – $464 is not a trivial amount. But it is easily the best drone to learn how to fly. We can't think of another drone targeted at beginners that has such amazing stability in air. Even though you're a beginner, you will be in complete control when you fly the DJI Phantom 3 Standard.
There is a Follow Me mode that comes with it where the quadcopter follows the drone pilot all the way through. Shooting videos is easy with this quadcopter because of the ultra-smart gimbal that comes with it. In terms of flight capability, ease of use and technology, DJI Phantom 3 Standard is as good as it gets for beginners.
HUBSAN X4 H107C
There is a lot we liked about Hubsan X4 H107C. Let's begin with how affordable it is – it costs just $37 for the non-camera version! You can add a 2 MP camera for an additional $30. Most people who are new to drone flying, start off with drones that are very cheap. Now, while the Hubsan X4 is cheap, it certainly does not lack in quality. In fact, for beginners,
it is as good as it gets, as it is robust and has a compact body, reasonable stability in air and you wouldn't worry too much if it gets damaged – all you stand to lose is $30 or so. It is great for both indoor as well as outdoor flying and is rated very highly by the RC drone community.
PARROT A.R.DRONE 2.0
In the early 2000's, when drone flying was still taking off, Parrot drones were the gold standard. And they still are.  Parrot AR. Drone is the friendliest flying machine you will ever get. It is ridiculously easy to fly, is incredibly sophisticated, with all the advance features you expect and yet, reasonably priced. It comes with swappable 1500 mAh batteries and a camera with a picture resolution of 720p. Parrot AR. Drone is perfectly compatible with all GoPro cameras It comes with built-in WiFi connectivity and WiFi streaming as well. It is easily the best drone to learn how to fly.
Cheerson CX 20
Cheerson CX 20 is a technologically sophisticated drone, which believe is underestimated by the drone flying community. Given the sort of advanced features that the Cheerson CX 20 Auto Pathfinder comes with, it should be in the same class as the drones sold by Parrot, DJI and 3D Robotics.
Cheerson CX 20 is compact, robust and yet sleek and attractively designed. It gives you a maximum speed of 10 miles/second. It climbs in air at 6 miles/second and gives a flight range km. Given its small size, it is surprisingly stable in the air. We are big fans of Cheerson and we recommend the Cheerson CX 20 highly to our readers.
I wish you all the best, and remember that if you have any questions or comments you can post them in the comments section at the bottom of any blog post. It's great to hear from you.
Kind regards,
Emanuel
Founder of All Best Drones
www.allbestdrones.com
Share This: