So, which is the best place to buy a drone online? Whether you've a lot of experience with flying drones or have never flown a drone before and are looking to make your first purchase, you will find the information given here very useful.
Drones are available for sale at many top online stores. You don't have to worry about the purchase as long as you stick to the most reputed ones. The best place to buy a drone is one where you can shop with confidence, where the delivery time is no more than 3 days and which offers you excellent post-sales service.
We've got together a list of the best places to buy a drone based on our experience, as well as after taking into account the feedback given on these stores by our readers. Here are some stores that we recommend.
Amazon.com
Well, Amazon.com needs no introduction.  Besides being one of the world's top companies, Amazon is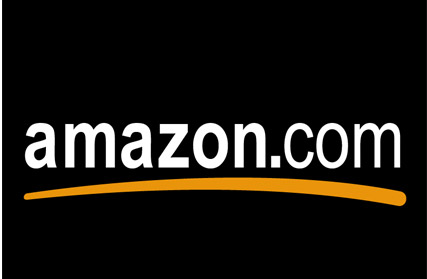 also the world's biggest store. There's nothing that Amazon does not sell. If Amazon doesn't sell something, it's probably not worth it! The same applies to the drones sold on Amazon. Amazon sells the best drones, at the best possible prices and with super quick delivery. All serious drone manufacturers sell on Amazon; you simply cannot go wrong with when you buy on Amazon.
Banggood.com
Banggood.com is a Chinese store with excellent drone stocks. If you're looking for a Chinese drone at
cut-rate prices, this is the place to buy from.  Over 30,000 varieties of drones and drone accessories are sold at Banggood. They also have an excellent post-sales support, which is important.
Newfrog.com
Newfrog.com is another popular Chinese store that has a very good selection of d
rones and drone accessories made in China. They have a decent customer support and all problems are addressed through a live chat. The site has been organized well and all products are filtered by category. What we also liked is that Newfrog.com offers a photo of the shipped package in its ordering system.
Tmart.com
Tmart.com is the biggest electronics store based out of China. It has been designed pretty much in the
same way as Amazon.com, and offers a similar kind of services. The prices at which drones are sold at Tmart are among the lowest you'll ever get for them. There is a clearance section on Tmart where drones and drone accessories are sold for up to an 80 percent discount, if you get lucky. The best part is you earn points on anything you buy on Tmart, so the next time you buy from them, the points are redeemed against the purchase, which means you can buy drones at ridiculously low prices from them.
Other great places where you can buy drones are HobbyTron.com, which is a highly specialized drone seller and DealsMachine.com, which sells the best RC helicopters & quadcopters and offers international delivery.
While we like all the stores mentioned here, the best place to buy a drone is undoubtedly Amazon.com and Tmart.com. There is a huge trust factor with Amazon, which you don't get anywhere else. The customer support is also the very best out there. And the prices on Amazon are always excellent.
Finally, let's talk about where you should definitely not buy a drone from. You shouldn't buy from Craiglist.com, which has too many non-serious sellers and where incidents of fraud are all too common. You shouldn't buy from eBay either, as there are many sellers on eBay who simply cannot be trusted to deliver a quality product. And you shouldn't buy from manufacturers' sites as they sell the drones at MRP or the highest possible price.
I wish you all the best, and remember that if you have any questions or comments you can post them in the comments section at the bottom of any blog post. It's great to hear from you.
Kind regards,
Emanuel
Founder of All Best Drones
www.temp2-allbestdrones.siterubix.com
Share This: