What's so special about a DJI Phantom 3 Sale?
DJI Innovations is a Chinese company that has already created quite an impression for itself in the world of aerial photography drones. What makes DJI's products so special and a DJI Phantom 3 Sale something to look forward to is that these are "smart" drones, that are easy to control and built with the most up-to-date drone technology.
And we are very impressed with DJI Phantom 3 – we think it is easily one of the best quadcopters out there. Let's discuss why so many people think so highly of DJI Phantom 3.
Much Improved Camera
DJI Phantom 3 is a much improved version of the Phantom 2, especially when it comes to the camera. Phantom 2 was loved by many, but there have always been serious complaints regarding the quality of its camera. The lens was just not good enough. DJI has set right the mistake this time with the new DJI Phantom 3 sale.
The camera is the highlight of the new model. DJI Phantom 3 is available as two models – DJI Phantom 3 Professional and DJI Phantom 3 Advanced. They are both same in all ways, except for the camera. DJI Phanton3 Advanced allows you to record 1080p videos and shoot 12 MP stills. But DJI Phantom 3 Professional offers greater imaging power, and can record 4K videos at 30 fps, quite easily.
Awesome Autopilot and Perfect Navigation 
DJI drones are so popular because of their outstanding navigation. DJI has never let down its buyers when it comes to the navigation and the DJI Phantom 3 is no different. The drone is easy to fly, whether you are a newbie or someone who has been flying these drones for long – like forever.
You have the Lightbridge digital video FPV technology available to you, which maximizes the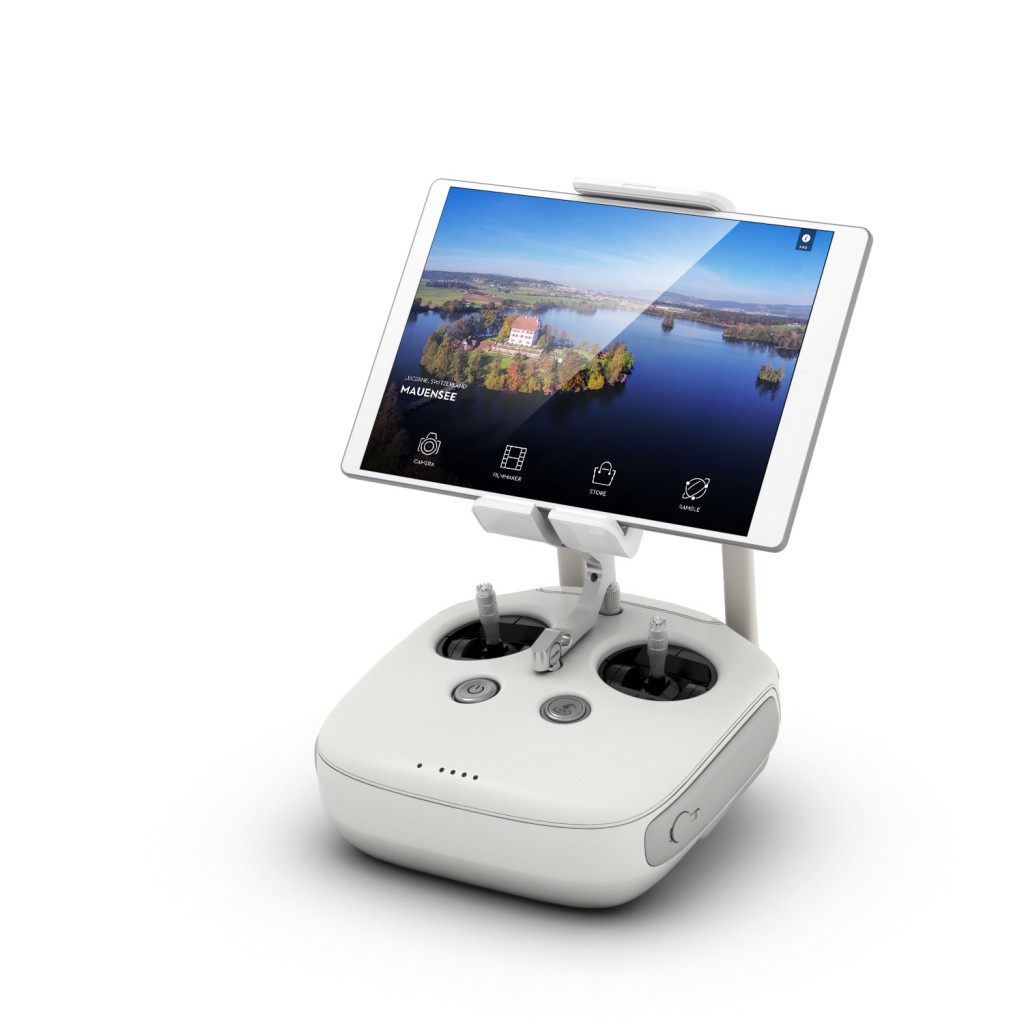 broadcast distance of the drones, which allows it to reach up to a distance of 1.2 miles away from the person handling it while allowing for a live video feed. It also comes with an improved GPS system that uses GPS and GLONASS for much better accuracy.
What's also impressive is the Vision Positioning System which uses ultrasonic and visual sensors to identify the exact position of the drone. So whether you are navigating indoors and outdoors, it's easy with DJI Phantom 3.
Excellent App
We also like the DJI Phantom 3 app which makes flying the quadcopter so very easy using a smartphone or a tablet. The app comes with a flight simulator as well and even includes features such as camera controls, flight log for the telemetry data and allows you to instantly share the videos ca
ptured by the drone camera on YouTube. Clearly, DJI Phantom 3 has the best flight app in the market.
Affordable price
We also like the fact that in spite of being one of the best drones out there in the market, DJI Phantom 3 is reasonably priced. The Phantom 3 Advanced costs $999 and Phantom 3 Professional costs more because of its better camera at $1259. This is quite affordable and very reasonable for a high end quadcopter.
Should you be interested in a DJI Phantom 3 sale?
Absolutely! We are big fans of DJI drones, and like both models, DJI Phantom 3 Advanced and DJI Phantom 3 Professional. If you're interested in drone photography of the highest quality, you cannot go wrong with them. Buy either of the two amazing drones today and get started right away! Click here to buy DJI Phantom 3 Advanced and Click here to buy DJI Phantom 3 Professional.
I wish you all the best, and remember that if you have any questions or comments you can post them in the comments section at the bottom of any blog post. It's great to hear from you.
Kind regards,
Emanuel
Founder of All Best Drones
www.allbestdrones.com
Share This: