Introduction
First-person-view drone racing, or RC drone racing is one of the most exciting things sports out there. It's a bit like being in the middle of an aerial combat sequence in a Star Wars movie – not as audience, but as a participant.
RC Drone Racing is extremely competitive – even one-fifth of a second lost can cost you the race, as the drones fly at a speed of 65 miles per hour or more. And it's not easy at all, as obstacles such as gates, trees, and – most dangerously – people get in the way.
Crashes are common and there is always the risk of hitting someone. So you really have to be EXTREMELY CAREFUL when participating in RC drone racing. Here are the 5 top tips you should follow for RC Drone Racing.
Do your research
Before getting started with RC drone racing, do your research. You can look up YouTube for FPV racing videos to see how it's done. Visit the local RC drone racing club and talk to the racers and ask for tips. Your most important concern should be safety – not yours, but that of the public. You must take care to race your quadcopter only when there are no people in the vicinity. You should be able to control the drone well so that it does not veer from its course and go on to strike someone passing by.
Start with small quadcopters
So what sort of quadcopters are ideal for RC drone racing? Those that are small, inexpensive and ready-to-fly. You should not use any quadcopter for the FPV racing that cost over $150. The reason for this is, there is a strong likelihood of the quadcopter crashing and breaking down, perhaps in your very first
attempt at racing. So buying an expensive model would set you back by quite a lot. Some of the options you may want to choose are Hubsan X4, Emax Nighthawk Pro 280 and Blade Nano QX – you can't do wrong with any of these FPV drones. They are tiny, inexpensive and great for beginners to FPV racing.  You can even fly them through small gates or inside the house or a building, should you choose to do so.
Build your own quadcopter
Once you get the hang of using ready-to-fly (RTF) FPV drones such as Hubsan X4, Emax Nighthawk Pro 280 and Blade Nano QX, it's time to take your interest in the sport to the next level and start building
your own full-sized quadcopters. There are several DIY drones available in the market, and they are a lot more affordable than RTF drones. When you learn to build your own FPV drone, you will be able to repair them should they get damaged during a race, instead of spending more money on a replacement.
Don't be afraid to crash
Even the best pilots crash their quadcopters during RC drone racing – crashing is a part of the game and cannot be avoided. In fact, you will learn more about FPV racing every time you crash. You will also learn how to make quick repairs and get the quadcopters up and going again. What you can do is to buy a solid frame that can take a solid beating, and can crash over and over again without breaking down.
Just race!
The last tip is to just race! You will only learn by racing. Participate in FPV racing events, join RC drone racing clubs, form an association with other FPV racers.  There are many FPV clubs that offer free RC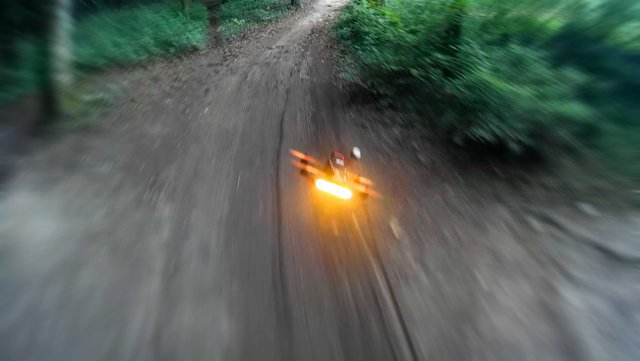 drone racing classes, where you will be taught everything, from the racing itself to building a FPV drone and maintaining one. You will be given very useful trouble shooting tips as well. But the only way you will really learn is by racing. Don't be afraid to race – as long as you take the right safety precautions, you should be fine.
Here´s How It Works!
I wish you all the best, and remember that if you have any questions or comments you can post them in the comments section at the bottom of any blog post. It's great to hear from you.
Kind regards,
Emanuel
Founder of All Best Drones
www.allbestdrones.com
Share This: