Sky Hero Spy Review – Introduction
Sky Hero is a promising new consumer drone maker that sells mid-priced hexacopters and caters to a growing global demand for flying drones. Some of the popular consumer drones made by Sky Hero are Anakin, Spyder6, Little 6 and Spy. In this Sky Hero Spy Review, we discuss everything you need to know about Spy and tell you if you should consider buying it or not.
Sky Hero Spy Review – Features
Sky Hero Spy is the company's bestselling consumer drone. It is very stable in the air, has a compact build and is surprisingly powerful. It is popularly used in drone racing, and can carry heavy material – up to 4 KG. It can be easily fitted with a GoPro camera and records videos and images with great
sharpness. Sky Hero Spy is also very fast in the air and travels a lot of distance in short time.
If you're in an area which gets heavy winds, Sky Hero Spy makes for an ideal drone to fly as it is very strong and capable of negotiating strong winds or harsh weather conditions. It has a very low drag, which makes it capable of achieving high speeds. Indeed, you'll enjoy taking part in drone racing with this hexacopter.
Here's what you can expect from Sky Hero Spy – amazing power, despite its relatively lightweight belt, safety and a high level of stability in the air and smoothness in flight – despite its compact size. Sky Hero Spy comes in 3 different sizes – 900mm, 750mm and 600mm. All versions are capable of high speed, low drag and are extremely stable in air.
It also comes with a Naked Frame version which gives you complete freedom while choosing the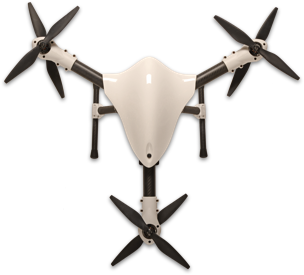 right components. You can pick the strongest and lightest body frame in the market to go with it if you like. The bare frame or naked frame version combines the most advanced carbon fiber configuration with a lightweight and foldable frame, designed for maximum portability. The bare frame version or the named frame version does not come with many electronic components such as motors, esc, propellers and flight controller.
Sky Hero Spy is built with 30mm arm tubes made from carbon fiber as well as 2mm sandwiched main frames, also made from carbon fiber. There is a 3mm inertic camera plate that makes jello-free shots possible. Using carbon fiber in the main frame avoids resonance in flight completely.  There's a fiberglass canopy included as well, which comes with reinforced motor mounts, frame spacers and a landing gear holder.
The strong and rugged 30mm carbon fiber booms allow for the ECS's to be housed internally, providing for a very efficient wiring layout. The batteries are mounted on a rubber dampened plate and keep vibrations as low as possible. The RX and the flight controller are mounted on thick carbon fiber plates which keeps them well protected. The design is so versatile that you can fit a variety of camera gimbals onto the Sky Hero Spy.
The three motor mounts on Sky Hero Spy are built to accept either a 3 or six motor configurations, based on your application, payload weight and so on. You can also fold the frame down, should you wish to, which makes packing the hexacopter so much easier, whether for traveling or keeping on the garage shelf.
Sky Hero Spy Review – Price
The Sky Hero Spy is reasonably priced, with the Sky-Hero Spy "Y6" 600mm version costing $514.99 – which is a reasonable price for a mid-sized hexacopter.
Hope you enjoyed this Sky Hero Spy review. If you're as excited by Sky Hero Spy as we are, you can buy it here.
I wish you all the best, and remember that if you have any questions or comments you can post them in the comments section at the bottom of any blog post. It's great to hear from you.
Kind regards,
Emanuel
Founder of All Best Drones
www.allbestdrones.com
Share This: