The DJI Phantom 3 Advanced Review – What to Expect?
DJI Phantom 3 Advanced is another winner from the popular maker of consumer drones, the Chinese company DJI. DJI is to consumer drones what Apple is to consumer gadgets – it is quite simply the trendsetter in the industry. In the DJI Phantom 3 review here, we look very closely at the new Phantom 3 Advanced, and tell you if it really justifies the hype around it.
DJI Phantom 3 Advanced is a superior version of the DJI Inspire 1. It is quite similar as fast as the body is concerned, but where it scores is that it is far easier to handle – which makes it great for beginners and it makes far superior videos – which is great news for fans of drone photography. We like its crisp and sharp 3-axis gimbal stabilized 1080p UHD camera, and we believe the controls are easier to work with than the earlier models.
The DJI Phantom 3 Advanced Review – How is it different from the DJI Phantom 3 Professional?
DJI has made two separate versions of the Phantom 3. We have reviewed the DJI Phantom 3 Professional in the DJI Phantom review [here]. We believe it is an excellent product and one of the best drones in the market by far.
The problem is that it costs $799 – wouldn't it be great if you could get a drone that has 90% of the features of DJI Phantom 3 Professional at around 80% of the price? Well, that's why we highly  recommend the DJI Phantom 3 Advanced – it has almost all the features that Phantom 3 Professional has, but costs much less, at just $679.
The only real difference between Phantom 3 Professional and Phantom 3 Advanced is the quality of the camera. Professional captures 4K ultra-high definition video at just 30 frames per second, while Advanced captures 1080P HD live video.
In fact, for most hobbyists, the quality of the drone photography made available by Phantom 3 Advanced should be more than enough. Go for Professional if you are very particular about the quality of the drone photography or if you are a professional photographer and sell your photographs to news organizations and so on.
Apart from that, Phantom 3 Advanced has all the other features of Phantom 3 Professional, such as live HD viewing, instant sharing, simple, intuitive and automatic video editing, and indoor flying.
Next, in the DJI Phantom 3 Advanced Review, let's look at some of the features of the drone….
Indoor Flight: If you are a fan of the TV Big Bang Theory, you will be familiar with the concept of indoor flight for consumer drones. This feature is available with Phantom 3 Advanced as well, as you don't need to ping the GPS for stable hovering. Phantom 3 has built in sensors for detecting height and stability.
Live Video Stream: You can get 720P HD live video streams directly to your iPhone, iPad or Android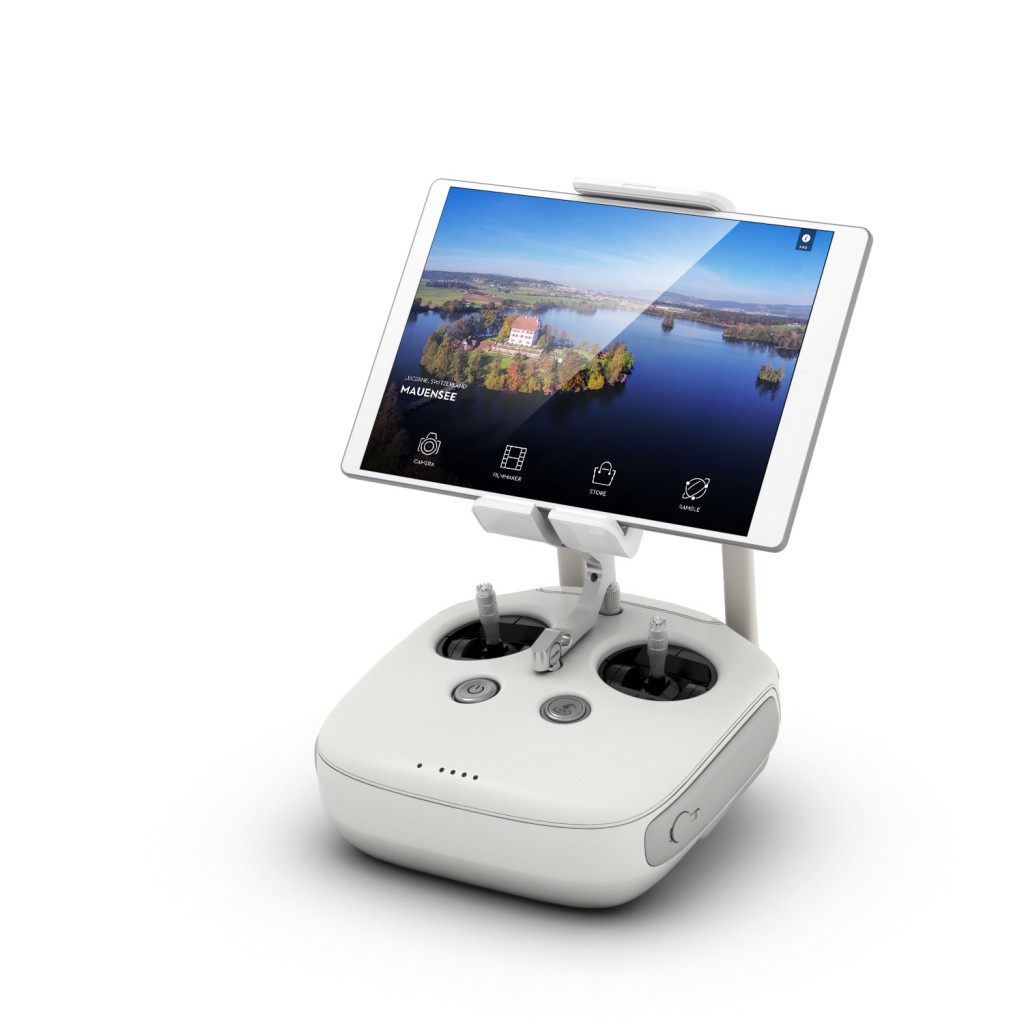 from a distance of one mile. This technology is called 'Lightbridge' and it ensures that the video has negligible or no time lags.
Bookmarking: The transmitter comes with a new hardware button which allows you to bookmark a section of recorded footage and return back to it later.
Superior Control: The Phantom 3 Advanced transmitter offers excellent over the camera with built-in buttons. You will like options such as auto-takeoff, auto-landing, and auto-return, which make it so easy to fly and shoot with the Phantom 3 Advanced.
The DJI Phantom 3 Advanced Review – Should You Buy It?
Certainly! DJI Phantom3 Advanced uses superior technology, is extremely efficient, and affordably priced. It is just so much fun to fly.  Clearly, it is one of the best drones for sale available in the market. Click below to place an order for the DJI Phantom 3 Advanced.
I wish you all the best, and remember that if you have any questions or comments you can post them in the comments section at the bottom of any blog post. It's great to hear from you.
Kind regards,
Emanuel
Founder of All Best Drones
www.allbestdrones.com
Share This: